Penrith 004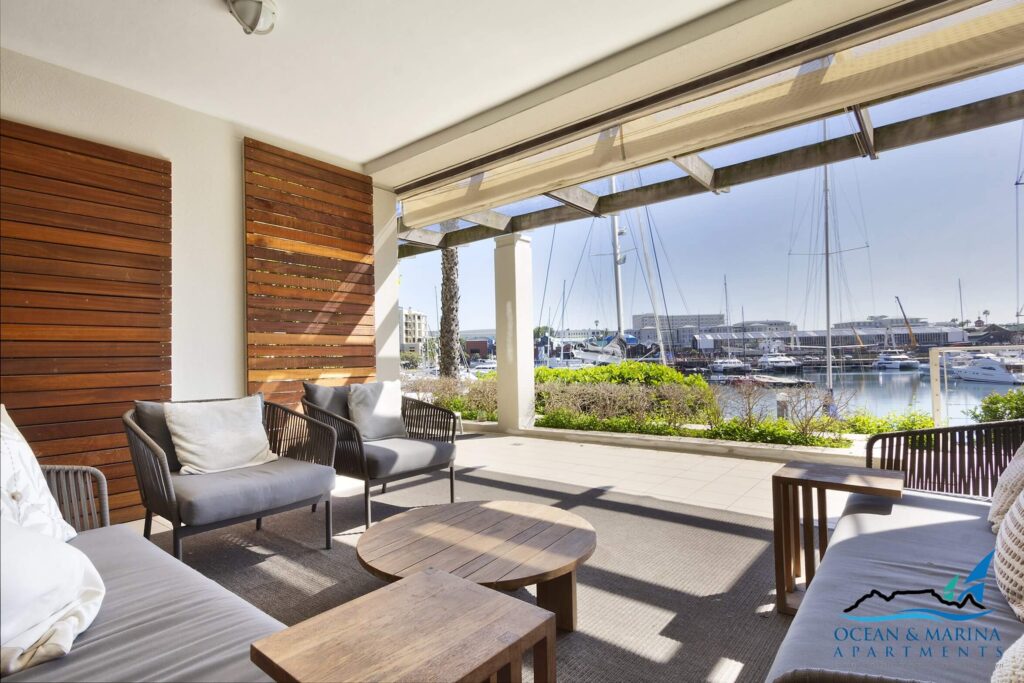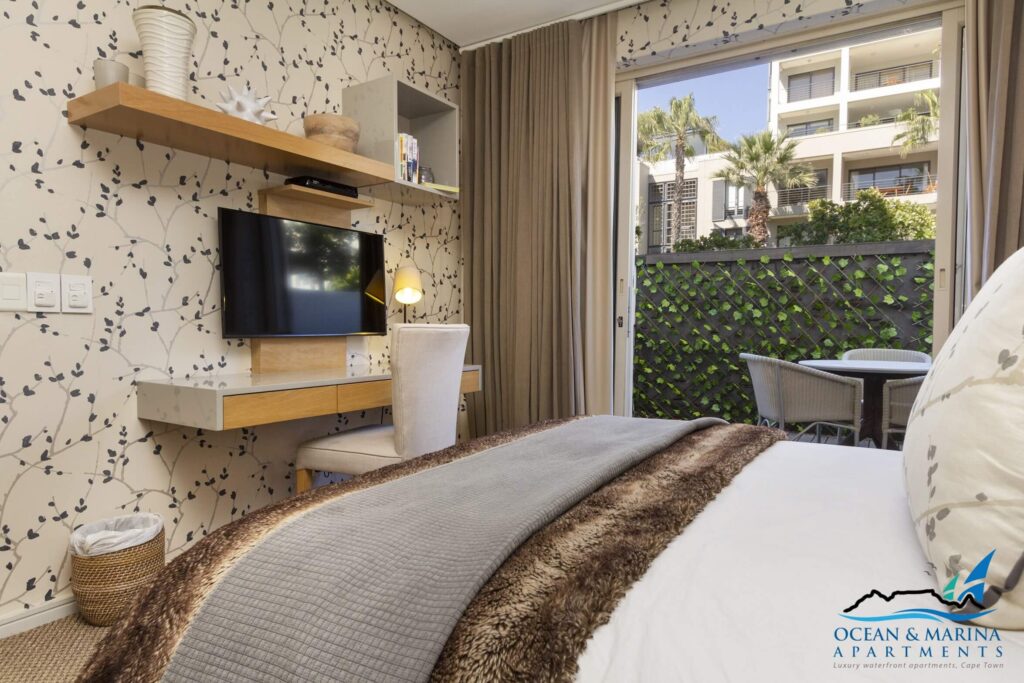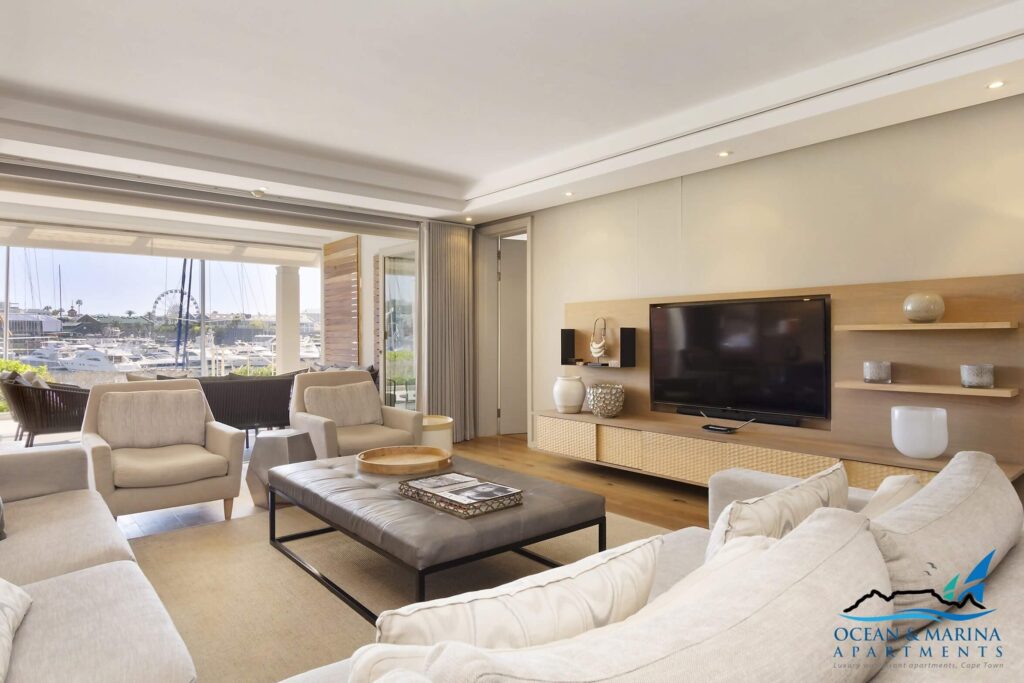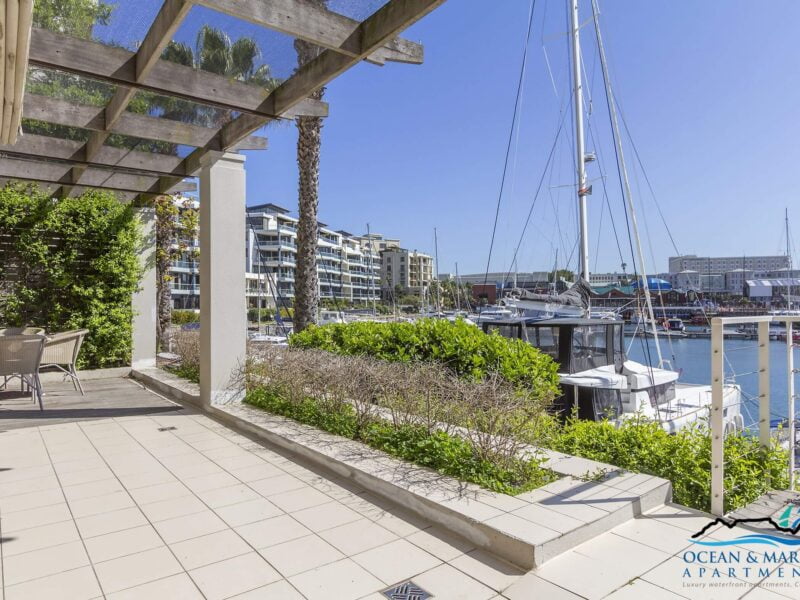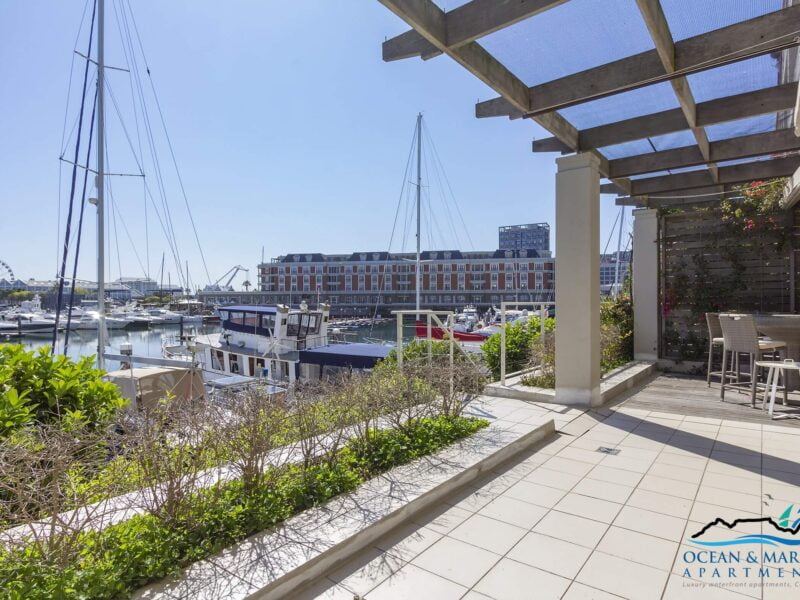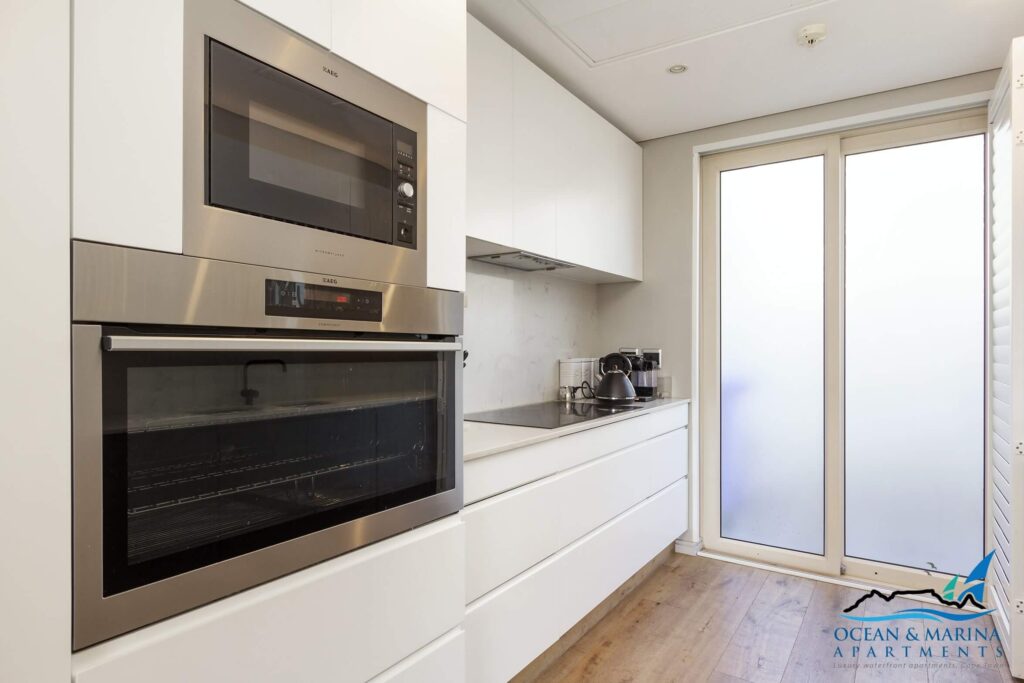 Penrith 004
This ground floor apartment boasts a spectacular front living area – Penrith 004 offers guests ample opportunity to soak up the African sunshine while enjoying unobstructed views of the yacht marina, the V&A waterfront and the Atlantic Ocean.
The spacious open plan interior of the apartment is furnished with sleek and modern furniture complemented by beautiful natural finishes. Enjoy three spacious en-suite bedrooms (two of which open on to a semi-private area of the balcony) with TV's in all three bedrooms.
The living room includes an 8 seated dining room table, top of the range appliances and amenities. Penrith 004 has been designed to facilitate an indoor and outdoor lifestyle whilst maximizing privacy and safety.
Marina Details & Location
Penrith 004 is located in a residential gated estate with full perimeter security & controlled access points being a major feature of The Marina. Situated within the V&A Waterfront, one of Africa's most visited destinations, home to the oldest working harbour in the Southern hemisphere and set against the majestic Table Mountain as a dramatic backdrop as well as extensive views of the Atlantic Seaboard, the city bowl, and the mountain peaks of the Hottentots-Holland Mountains. These apartments are in the ideal location for guests looking for a home away from home and who are eager to explore all that Cape Town has to offer.
Additional Information
Self-Catering Waterfront Apartments:
Fully Air Conditioning & Furnished with Kitchen Appliances, Dishwasher & Laundry Equipment (Washer & Dryer) with daily cleaning service & sanitised – not weekends or holidays.
Entertainment:
Live Broadcast TV & Streaming Platforms with uncapped high speed fibre.
Open Plan Lounge & Dining Area, 200 Square Meters Living & Entertainment Space. See the V&A Waterfront, Ocean Marina & Table Mountain from your waterfront apartment.
Site-seeing / Travel Tours:
Winelands Tours, Hiking, Museums, Landmarks tours Public & private transport for personal adventures, hiking, etc.
Single Night Bookings Unavailable At Present.